ASEAN-INDIA GRASSROOTS INNOVATION FORUM AND 2ND INNOTECH SUMMIT
---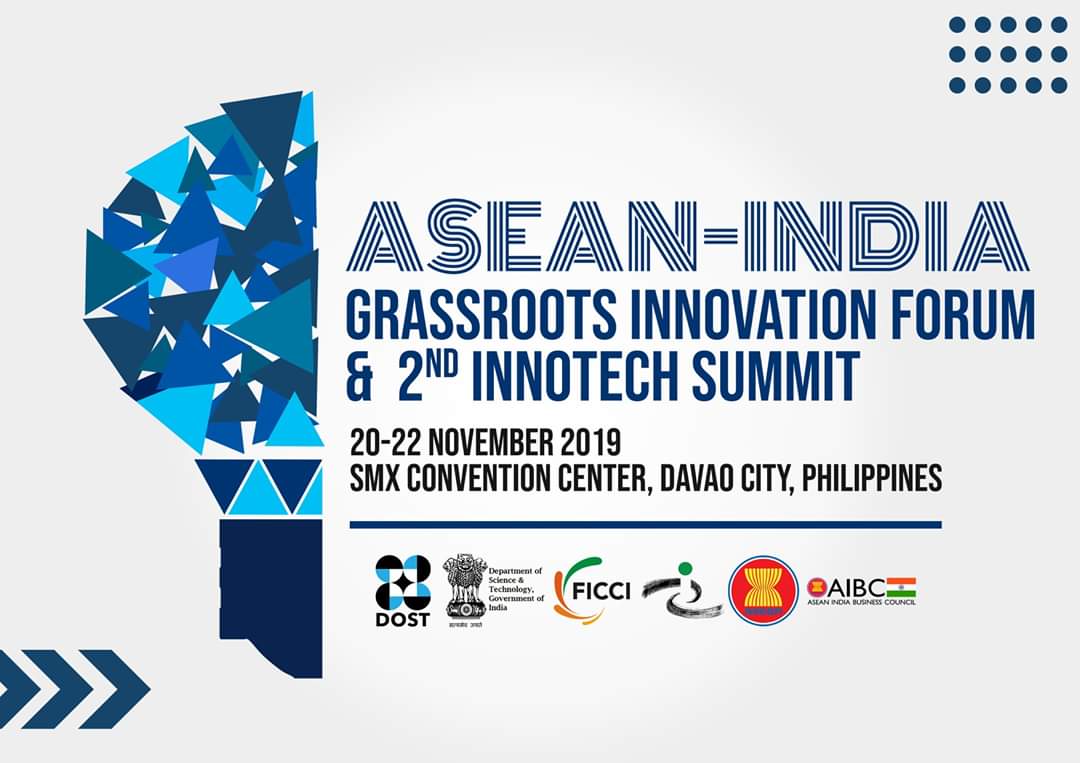 70 years ago (November 1949), the Philippines established diplomatic ties with India. In the early days of their bilateral relationship, the two democracies worked further to strengthen friendly relations.
This coming 20-22 of November, this affiliation between the two countries will be greatly manifest in the area of technological innovation. The Department of Science and Technology (DOST) and its Indian counterpart, will hold in Davao City the back-to-back event of Grassroots Innovation Forum and the 2nd InnoTech Summit. These two events are aligned with the recently signed 2019-2022 Program of Cooperation in Science and Technology by President Duterte and Indian counterpart Ram Nath Kovind.
The Grassroots Innovation Forum 2019 will bear the theme "Shared Values, Common Destiny." Grassroots innovations include need-based product or services that are created by groups or an individual within local communities. These are created in a resource constrained environment; with limited access to formal knowledge, infrastructure and materials, and limited buying power. In the forum, there will be panel discussions, innovation competitions, and exhibitions that are all designed to share the best practices between and among ASEAN communities and India.
The 2nd InnoTech Summit on the other hand will showcase best Indian Innovative Technologies, with potential implementation in the ASEAN region. One if its objectives is to explore avenues of cross-country partnerships with Indian Research and Development enterprises.
The public are enjoined to attend these two simultaneous events that will run from November 20 to 22 at the SMX Convention Center in Davao City.
Press Release (DOST ITCU)